The MFA in Visual Art summer residency (July 24-August 2, 2014) is pleased to announce the following public lectures and exhibitions taking place during the residency week.
Public Lectures
Việt Lê  (Artist-in-Residence)
Saturday, July 26th / 9-10:30am / College Hall, Chapel
"Returns and Global Turns:  The Traumas of (Art) History and Modernity in Cambodia, Việt Nam and Beyond"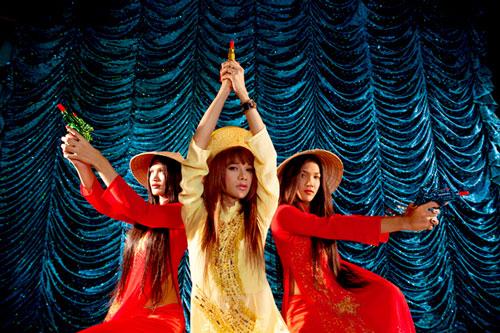 Việt Lê's work examines modernity, popular culture and trauma in contemporary art in Southeast Asia and Asian America—two countries linked historically and regionally with each other and the United States. Dr. Lê asserts that traumas such as military engagement and modernization return as thematic objects of desire and desired art objects on international art markets, however contested. He will highlight artists, filmmakers and organizers tied to Phnom Penh and Sài Gòn, and challenge "diasporic" and "local" categorizations.
Việt Lê will also share his projects as a curator, artist and organizer working at the interstices of Sài Gòn, Phnom Penh, Los Angeles, Seoul and Taipei.
Program Symposium
With Visiting Artists Nathalie Anguezomo Mba Bikoro, and Beatriz Santiago Muñoz
Wednesday, July 30th 9 am-Noon / College Hall, Chapel
The 2014 Symposium will explore how these lecturers engage the historical frameworks of trauma and their roles as artists and cultural producers in locating personal experience in a social and political context.
"An Ecology of Darkness; an Introduction to Movements & Ideologies of Making Spaces"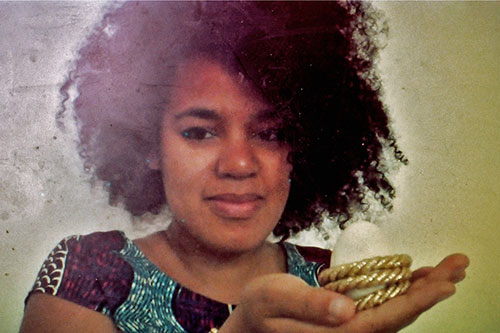 Nathalie Anguezomo Mba Bikoro's interdisciplinary practices incorporate a synthesis of collaborative engagements, international community dialogue, body politics and development across continents through a merging of creative practices and theories on postcolonialism, diaspora, migration, identities, afro & alter modernism and culture. 
Bikoro is an international Associate Guest Lecturer in Philosophy & Visual Cutlures. She is curatorial advisor and director of satelite projects supporting emerging artists (Art Lab Open The Gate London) and director of DNA Arts Foundation in Gabon, a free space for education, arts and culture.  
"There is a New Event Taking Place (On the Post-Military)"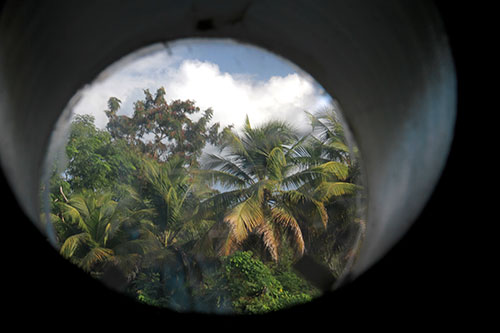 This talk will focus on recognizing and imagining new events: transformations in the landscape, new social forms, and experiences, when we have no name or cannot recognize their structure. After a period of well organized and structured events, such as a military occupation, a bureaucratic imposition of order from the outside or a period of destruction, how do we recognize, imagine and build new forms? 
The work of Beatriz Santiago Muñoz arises out of long periods of observation and documentation, in which the camera is present as an object with social implications and as an instrument mediating aesthetic thought. Her films and videos focus on specific social structures or events which she transforms into collaborative work, performance and moving image. Recent exhibitions include: Under the same sun, Guggenheim Museum, Post-Military Cinema at Transmission Gallery for Glasgow International, The Black Cave, Gasworks, London; Capp Street Project: Beatriz Santiago Muñoz, CCA Wattis; Parque Industrial, Galería Luis Strina y Beatriz Santiago Muñoz, Trinh T Minh-Ha & Gregorio Rocha, TATE Film,  8va Bienal do Mercosul. She is also co-founder of Beta-Local, an arts organization in San Juan, Puerto Rico and director of Sessions, a series of intensive seminars anchored in the specific geography, emerging art practices, and social and political conditions of Puerto Rico. 
Exhibitions & Openings
New/Returning Student Exhibitions / Alumni Hall. Open to public Sunday, July 27th – Friday, August 1st – 10am-6pm
Graduating Student Exhibition Opening / VCFA Gallery, Monday, July 28th – 7:30pm. Gallery open to public Tuesday, July 29th – Friday, August 1st 10am-6pm.
---