Vermont College of Fine Arts and Vivian Dorsel, '06 W, founder and publisher of upstreet Magazine, announced in March the creation of the upstreet Scholarship Fund, a need-based grant for writers attending the MFA in Writing program. The $5,000 scholarship will be awarded to up to two students annually.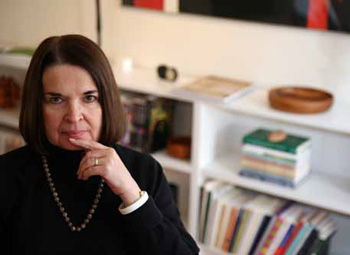 Vivian Dorsel, a graduate of Vermont College of Fine Arts, established this scholarship in 2013 to help meritorious and deserving writers attend her alma mater; in particular, those who might not be able to attend without scholarship support. As a graduate of the MFA in Writing program and a long-term supporter of scholarships for VCFA's Postgraduate Writers Conference, Dorsel has a deep understanding of the need for scholarships to help talented and emerging writers pursue their dreams of a writing career.
upstreet, based in the Western Massachusetts, is an independently owned and published, nationally distributed magazine which was founded by Dorsel in 2005. upstreet's editorial staff—many of them VCFA alumni—have been chosen by Dorsel for their love of the written word, their high standards of literary judgment, and their desire to offer a voice to prose writers and poets who might not find publication opportunities in more mainstream journals.