In the Master of Fine Arts in Music Composition, students earn a 60-credit graduate degree over two years. Faculty mentors guide and support students through four six-month semesters of self-designed composition study, complemented by twice-a-year, seven-day residencies on campus.
On-Campus Residency
Residencies provide an intensive infusion of musical opportunities that inspire and invigorate each semester of individualized study. The professional and personal community that is created extends beyond the campus, providing opportunities for collaboration and consultation among students, faculty, and musicians between residencies and even after graduation.
Each residency, students attend workshops, lectures, master-classes, rehearsals, and performances. Every residency hosts world class musicians who rehearse and perform student music written during the previous semester. Students, faculty, and ensemble members stay together on campus with many opportunities for informal interaction. The overall atmosphere is of an artistic and academic retreat.
During residencies, students choose their faculty advisors; develop unique, individualized study plans for the coming semester; and gain both direction and inspiration for the work ahead. Students generally work with several advisors during their time at VCFA, ensuring diverse input and informing their studies with each faculty member's expertise. Our 5:1 student-faculty ratio guarantees a high level of individual attention and fosters close relationships between students and faculty mentors.
Listen to visiting musician Ken Thomson speak about building relationships at residencies:
---
Off-Campus Semester
Over the six-month semester, each student works from home on an individualized course of study designed to broaden and deepen compositional practices and skills. Guided and supported by the faculty mentor, students receive continual feedback on regular submissions of their compositions and related work. Creation of music, supported by relevant research and analysis, is at the core of each student's semester.
The program's low-residency, self-designed study model allows students to remain engaged in their working lives and artistic practices. Throughout the semester, students may focus on theory and history related to their personal and academic objectives, but their primary goal is writing music—developing a body of professional, creative work that reflects their unique compositional artistry.
Most students choose to take advantage of the opportunity to write for one of our ensembles-in-residence, and incorporate that composition into each semester's project. At semester's end, students return to campus with completed compositions and works-in-progress to be discussed, rehearsed, performed, and recorded.
Through the MFA in Music Composition, students create lifetime practices and strategies in an engaged and dynamic musical community, building strong networks and enabling them to keep growing as artists.
Listen to student Garrett Steele ('16) discuss working from home:
Contact:
Carol Beatty
Program Director
802-828-8610
866-934-8232, ext. 8610
[email protected]
Sarah Madru
Associate Director
802-828-8534
866-934-8232, ext. 8534
[email protected]
---
Residency Dates
Winter 2019: February 10-16, 2019
Summer 2019: August 4-10, 2019
View Sample Residency Schedule
---
Video: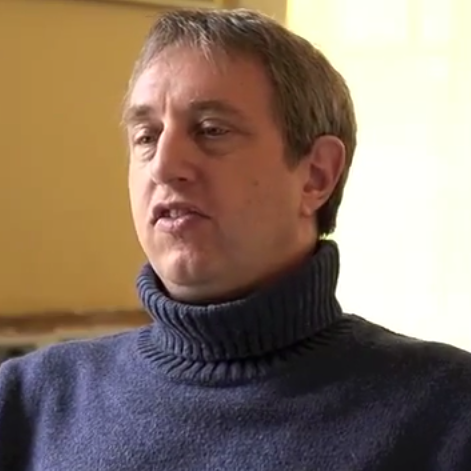 Rick Baitz, Faculty Chair, describes the "immersion effect" of an MFA in Music Composition residency
---
"I have grown more as a composer this semester than ever in my life. My process is becoming more clear and I am able to tap into the flow of writing more quickly and easily all the time. I feel such great joy to channel my emotions into music that will be performed by the talented musicians I have access to here in Atlanta. I couldn't have known before I started the program how powerfully it would affect my relationship with the scene at home, and that in itself gives me endless energy and enjoyment."

--Thomas Avery '16