VCFA welcomes the MFA in Music Composition program to campus August 3-9th.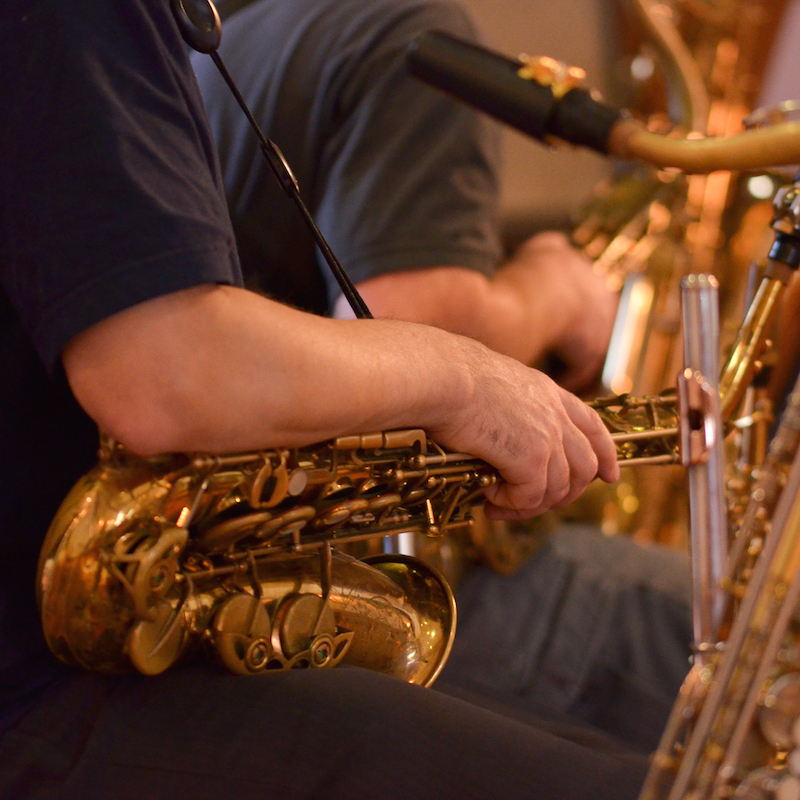 Multiple concerts and events fill the week and all events are open - and free of charge - to the public.
Concerts
VCFA hosts three different ensembles this August in the College Hall Chapel, premiering music written by our MFA in Music Composition students that reflects a widely versatile cross-section of approaches to new music.
The ensembles are a string quartet featuring Mary Rowell, Jennifer Choi, Katie Kresek, and Wendy Law; Talujon, a percussion quartet featuring Matt Ward, Michael Lipsey, Matthew Gold, and Ian Antonio; and The Crossover group, featuring Ken Thomson, clarinet and saxophone; Fung Chern Hwei, violin; Rick Bassett, piano; Gregg August, bass; David Cossin, percussion.
Wednesday, Aug. 5, 8 p.m.: String Quartet
Thursday, Aug. 6, 8 p.m.: String Quartet and Talujon
Friday, Aug. 7, 8 p.m.: Talujon
Saturday, Aug. 8, 3 p.m.: Crossover
Sunday, Aug. 9, 3 p.m.: Crossover
Film Music Festival
Monday, Aug. 3, 8 p.m., Noble Lounge
In film, music is often the secret partner in story-telling, embodying the internal states of the characters in the narrative. This event will feature a variety of approaches to the marriage of music to picture, as offered by VCFA faculty and students-from ethnic and folkloric forms, to non-tonal chamber textures, to jazz-influenced underscore. A short discussion with the composers will precede the screening of each excerpt.
Electronic Music Showcase
Tuesday, Aug. 4, 8 p.m.: VCFA Gallery, College Hall
An evening of electronic sound and multimedia; VCFA students and faculty perform new work for instruments with live electronic sound and video.
Songwriting Showcase
Saturday, Aug. 8, 8 p.m., College Hall Gallery
Saturday evening, we'll turn the Gallery into the VCFA Pub (cash bar) to host the Songwriting Showcase, highlighting the diverse songwriting and performing talents of the students and faculty of VCFA's MFA in Music Composition.
For more about the MFA in Music Composition, find us here.