Our first book Vermont Book Award in 2015 went to Plainfield poet Kerrin McCadden for her collection of poetry titled Landscape with Plywood Silhouettes. Judges enjoyed the book's "luminous quality," calling it a "perfect book."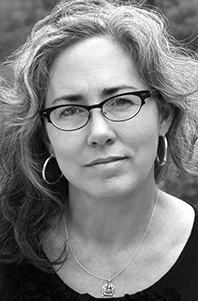 Kerrin McCadden is the author of Landscape with Plywood Silhouettes, winner of the 2013 New Issues Poetry Prize, judged by David St. John. She is the recipient of fellowships and awards from the National Endowment for the Arts, the Vermont Studio Center, The Frost Place, The Sustainable Arts Foundation, and The Vermont Arts Endowment Fund. Her poems have appeared in Best American Poetry, The Academy of American Poets' Poem-a-Day series, Verse Daily, and in such journals as American Poetry Review, Green Mountains Review, Hayden's Ferry Review, Hunger Mountain, Poet Lore, and Rattle. She received her BA in English from Saint Michael's College and her MFA from The Program for Writers at Warren Wilson College. She teaches at Montpelier High School, The New England Young Writers' Conference at Bread Loaf, and The Champlain College Young Writers' Conference. She lives in Plainfield, Vermont.
This collection is about living in the rural North. Inside that, it is about isolation and love and loneliness. Landscape with Plywood Silhouettes is preoccupied with reckoning, with grief and happiness, with divorce and what constitutes family. At its core are people trying to cross the lines between them—emotional, physical, intellectual. It is not, however, a book that embraces sadness, making, instead, at every turn it can, a way to lean toward joy. David St. John calls Landscape with Plywood Silhouettes "one of the most compelling and powerful debut collections in recent American poetry," citing it as an examination of "those who've engaged in constructions of daily happiness only to discover that what they'd begun in dream has ended in quiet wreckage." He adds, "Poem by poem, we are consoled by the poet's remarkable reflective ease and her profound intimacy. The beauty of these poems is matched only by their sense of triumph in resilience, and its resulting peace."
---
Congratulations to 2015 Vermont Book Award Finalists
Leland Kinsey from Barton, Winter Ready, Poetry
Gary Lee Miller from Montpelier, Museum of the Americas, Fiction, Short Stories
Jessica Hendry Nelson from Winooski, If Only You People Could Follow Directions, Creative Nonfiction, Memoir
Dana Walrath from Underhill, Like Water on Stone, Children's Literature, Young Adult Novel in Verse
Meg Wolitzer from New York, NY, Belzhar, Children's Literature, Young Adult Novel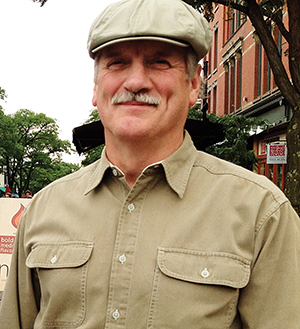 Leland Kinsey was born and raised on a farm in Vermont's Northeast Kingdom, where his ancestors settled in the early 1800s. He has conducted writing workshops for the Vermont Arts Council and the Children's Literacy Foundation at over 100 schools in New Hampshire and Vermont. Since receiving his M.A., Leland has worked as a farmhand, printer, and horse trainer and has taught courses at Elderhostel in writing, birding, astronomy and canoeing. He has published six collections of poetry, including In the Rain Shadow (University Press of New England, 2004), Sledding on Hospital Hill (Godine, 2003), The Immigrant's Contract (Godine, 2008), and, most recently, Winter Ready (Green Writers Press, 2014). He lives near the Canadian border with his wife and three children where he is at work on his New & Selected Poems, with Green Writers Press.
Winter Ready is a 96-page collection of new poems by a Vermont-based writer who draws from his impressive repertoire of observations and physical landscape of the Northeast Kingdom of Vermont to bring to the reader poems with universal meaning and at times a painful acuity. Kinsey opens the collection perched up high on the chimney top, working and observing his surroundings, and throughout the book, he never really gets down—he chronicles a people and a place and a time—and keeps the hard work of writing poetry hidden in the seeming effortless verse that is often funny and poignant, yet always sharp and clear.
In this collection by a renowned Vermont poet, the setting is the same, but the voice rings true to the people and the land they inhabit, always respectful of the native peoples who came before and the awesome power of a glacier that carved a path in its wake. These poems evoke a fully realized view of the world the poet inhabits, an awareness of labor and its changing nature. The book moves through poem after glowing poem, evoking natural history, flora and fauna, with a place-based and focused attention.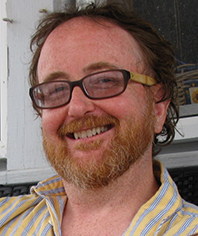 Gary Lee Miller learned to tell stories in the bar rooms of northern Pennsylvania and at Vermont College of Fine Arts, where he earned his MFA. His work has appeared in a number of literary magazines, including Florida Review, Green Mountains Review, Hunger Mountain, and Chicago Quarterly Review. Gary's music writing can be found in Seven Days, Vermont's weekly source for the arts, culture, and politics. He sings and plays guitar in the TrailerBlazers, a strictly hillbilly outfit, and serves as creative director of Writers for Recovery, a program using writing to help people overcome addiction. You can find out more about Gary at garyleemiller.com.
A roadside museum with a link to the supernatural. A washed up pitching phenom remaking his life as a minor league mascot. An elderly magician concealing a devastating secret. A grown-up high school bully obsessed with her former classmate's glass eye. In Museum of the Americas, Gary Lee Miller presents a remarkable collection of stories that push the boundaries between the real and the fantastic, the universe that is seen and the one that is invisible. There are no easy answers here, no moralistic judgments, just people struggling against stacked odds to bring redemption to their lives.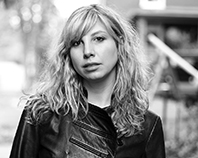 Jessica Hendry Nelson is the author of If Only You People Could Follow Directions (Counterpoint Press, February 2014), which was selected as a best debut book by the Indies Introduce New Voices program, the Indies Next List by the American Booksellers' Association, and named a Best Book of 2014 by Kirkus Review. Her work has appeared in The Threepenny Review, The Carolina Quarterly, Columbia Journal, Crab Orchard Review, PANK, The Rumpus, Drunken Boat and elsewhere, and named a 'Notable' listing in Best American Essays 2012. She teaches writing at Burlington College, Champlain College, and the low-residency MFA program at the University of Nebraska in Omaha. She serves as the Managing & Nonfiction editor of Green Mountains Review. More information at jessicahnelson.com.
If Only You People Could Follow Directions is a spellbinding debut by Jessica Hendry Nelson. In linked autobiographical essays, Nelson has reinvented the memoir with her thoroughly original voice, fearless writing, and hypnotic storytelling. At its center, the book is the story of three people: Nelson's mother Susan, her brother Eric, and Jessica herself. These three characters are deeply bound to one another, not just by the usual ties of blood and family, but also by a mother's drive to keep her children safe in the midst of chaos. When Nelson's father sinks into alcoholism and depression and eventually dies at a young age, the relationship between the three central characters develops a closeness that is idiosyncratic, funny, and often dangerous. Trapped in a web of Philadelphia family – mothers, aunts, uncles, grandparents – and shackled to the needs of those closest to her, Jessica struggles to reconcile with her past and escape to some sense of a future."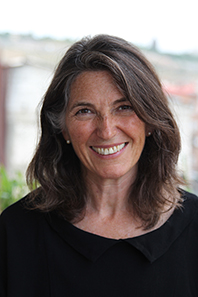 A writer, artist, and anthropologist, Dana Walrath likes to cross borders and disciplines with her work. After years of using stories to teach medical students at University of Vermont's College of Medicine, she spent 2012-2013 as a Fulbright Scholar in Armenia, where she drew and wrote stories about aging in that ancient culture. Her graphic memoir, Aliceheimer's, blends the story of life with her mother, Alice, before and during dementia, with stories from Armenia. She has shown her artwork and spoken extensively about the role of comics in healing throughout North America and Eurasia including two TEDx talks. Her recent essays have appeared in Slate and Foreign Policy. She earned a PhD in Anthropology from the University of Pennsylvania but her favorite degree is her MFA from Vermont College of Fine Arts. Like Water on Stone is her first novel. More information at http://danawalrath.com/.
Like Water on Stone is a verse novel about the Armenian genocide of 1915. Written by the granddaughter of survivors, it tells the story of three siblings who flee into the mountains when Ottoman pashas implement their plans to eliminate all Armenians. The young ones hide by day and run at night, and, with the help of the guardian spirit of an eagle, cross mountain ridges and rivers red with blood. Lyrical language wraps a child's eye view of the Armenian genocide in a note of magical realism. With starred reviews from Publishers Weekly and School Library Journal, Like Water on Stone is a Notable Book for a Global Society Award Winner, a Bank Street Best Book of 2015 with Outstanding Merit, a YALSA Best Fiction Nominee, a Notable Social Studies Trade Book, and one of Bustle.com's picks to diversify your bookshelves.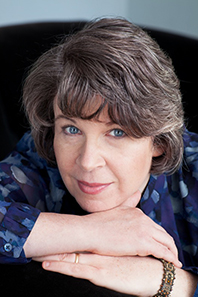 Meg Wolitzer is a novelist whose books for adults include The Interestings, The Ten-Year Nap, The Position, and The Wife. For young readers she has written Belzhar, and a middle-grade novel The Fingertips of Duncan Dorfman. Wolitzer's short fiction has appeared in The Best American Short Stories and The Pushcart Prize. A faculty member at the SUNY Stony Brook Southampton MFA Program, in 2013 along with singer-songwriter Suzzy Roche, Meg Wolitzer was a guest artist at the Princeton Atelier program at Princeton University. She lives in New York City.
If life were fair, Jam Gallahue would still be at home in New Jersey with her sweet British boyfriend, Reeve Maxfield. She certainly wouldn't be at The Wooden Barn, a therapeutic boarding school in rural Vermont, living with a weird roommate, and signed up for an exclusive, mysterious class called Special Topics in English. But life isn't fair, and Reeve Maxfield is dead. Until a journal-writing assignment leads Jam to Belzhar, where the untainted past is restored, and Jam can feel Reeve's arms around her once again. But there are hidden truths on Jam's path to reclaim her loss. From New York Times bestselling author Meg Wolitzer comes a breathtaking and surprising story about first love, deep sorrow, and the power of acceptance.
Judges
This year (2015) serves as the prize's inaugural year, and with the panel's expertise, VCFA is confident the Vermont Book Award will help honor all of Vermont's great works of literature.
These seven judges will read and evaluate all nominated books of poetry, children's lit, fiction and creative non fiction. This summer, VCFA will announce the finalists in all categories, after which the panel will work to select the one book that will receive the first ever Vermont Book Award. This one winner will be revealed during an award ceremony at the VCFA campus on September 26, 2015.
For more information on our judging panel, please refer to their individual bios below.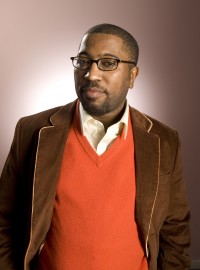 Major Jackson is the author of four collections of poetry: Roll Deep (W.W. Norton: 2015), Holding Company (W.W. Norton: 2010), Hoops (W.W. Norton: 2006), and Leaving Saturn (University of Georgia: 2002), which was awarded the Cave Canem Poetry Prize and was a finalist for the National Book Critics Circle Award in Poetry. He has published poems and essays in AGNI, American Poetry Review, Callaloo, Harvard Divinity Bulletin, The New Yorker, The New York Times Book Review, Paris Review, Poetry, Tin House, and other fine literary periodicals. His poetry has been included in Best American Poetry (2004, 2011, 2013, 2014) and Best of the Best American Poetry. He is the editor of Library of America's Countee Cullen: Collected Poems. Major Jackson is a recipient of a Guggenheim Fellowship, National Endowment for the Arts fellowship, Pushcart Prize, a Whiting Writers' Award, and has been honored by the Pew Fellowship in the Arts and the Witter Bynner Foundation in conjunction with the Library of Congress. He has served as a creative arts fellow at the Radcliffe Institute for Advanced Study at Harvard University and Fine Arts Work Center in Provincetown. He is a core faculty member of the Bennington Writing Seminars and the Richard A. Dennis Professor at University of Vermont. He serves as the Poetry Editor of the Harvard Review.
Sydney Lea, Vermont's poet laureate, is author of eleven collections of poetry. A twelfth is due early next year, as is a fourth collection of personal essays. Recipient of fellowships from the Guggenheim, Rockefeller, and Fulbright Foundations, and founding editor of New England Review, Lea lives in Newbury.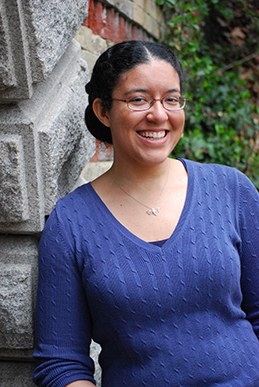 Kekla Magoon is an award-winning author of over a dozen novels and non-fiction books for young readers, including How It Went Down, The Rock and the River, Camo Girl, 37 Things I Love, and X: A Novel (with Ilyasah Shabazz). She has received a Coretta Scott King Honor, a CSK/John Steptoe New Talent Award, and three NAACP Image Award nominations. Her books have been selected as ALA Notable Books for Children, YALSA Best Books for Young Adults, Kirkus Reviews Best Books of the Year, CNN's Most Anticipated Books, and much more. Kekla serves on the Writers Council for the National Writing Project. She conducts school and library visits nationwide and teaches writing at Vermont College of Fine Arts.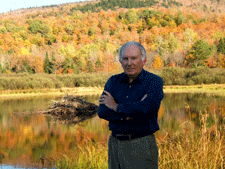 Howard Frank Mosher is the author of ten novels and a travel memoir. Born in the Catskill Mountains in 1942, Mosher has lived in Vermont's fabled Northeast Kingdom since 1964.
He has won many awards for his fiction, including Guggenheim and National Endowment for the Arts fellowships, the American Academy of Arts and Letters Literature Award, the American Civil Liberties Award for Excellence in the Arts, the Vermont Governor's Award for Excellence in the Arts, the New England Book Award and, most recently, the 2011 New England Independent Booksellers Association's President's Award for Lifetime Achievement in the Arts.
Three of his novels, Disappearances, A Stranger in the Kingdom and Where the Rivers Flow North, have been made into acclaimed feature movies by the Vermont independent filmmaker Jay Craven. In Film Production: Northern Borders.
Howard and Phillis, his wife of 47 years, have a grown son and daughter.
The Great Northern Express, published in 2012, is both a chronicle of his recent 100-city book tour across America and a reflection on his development as a writer.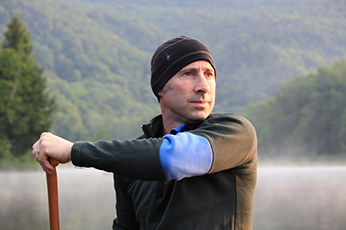 Sean Prentiss is the author of the memoir, Finding Abbey: a Search for Edward Abbey and His Hidden Desert Grave. Prentiss is the co-editor of The Far Edges of the Fourth Genre: Explorations in Creative Nonfiction, a creative nonfiction craft anthology. He lives, with his wife Sarah, on a small lake in northern Vermont and serves as an assistant professor at Norwich University. His writing can be found at seanprentiss.com.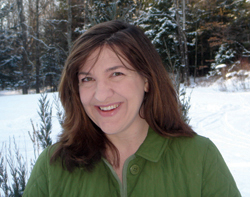 Linda Urban is an award-winning author of novels and picture books for children. Her work includes the middle grade novels A Crooked Kind of Perfect, Hound Dog True, and The Center of Everything, which earned four starred reviews and was named a New York Public Library Best Book for Reading and Sharing. The Horn Book called her most recent picture book, Little Red Henry, "a laugh-out-loud riff on The Little Red Hen." Her novels have been featured on more than 25 state children's choice award lists and her first picture book, Mouse Was Mad, was a finalist for the CBC Children's Choice Award. Before becoming a writer, Urban worked for ten years as marketing director for Vroman's Bookstore in Pasadena, California. Now she lives in Central Vermont in a red saltbox house with too many books.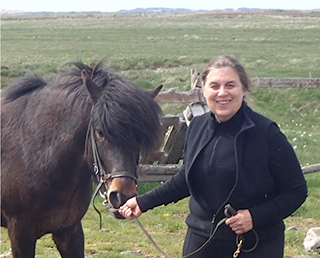 Linda Wooster has been a librarian for forty years, most recently serving as library director at St Johnsbury Academy. She is a graduate of Boston University and received her MLS from the University of Washington. She was also one of the first female graduates of the National Outdoor Leadership School in Lander, Wyoming in 1971. Although most of her career was spent working for the federal government in libraries across the U.S. and overseas, she now spends her time reading, quilting, keeping bees, gardening, sailing her boat Spark on Lake Champlain, skiing, and enjoying other outdoor activities in the Northeast Kingdom, where she lives with her husband, Keith.
Contact:
Miciah Bay Gault
Program Director, MFA in Writing & Publishing
Editor, Hunger Mountain
Miciah@vcfa.edu
---
The Vermont Book Award is a new prize created to honor artists with deep connections to the state of Vermont and to draw attention to a state so uniquely suited for creative enterprise.
In keeping with our mission of promoting emerging and established artists, the Vermont Book Award will recognize outstanding poetry, fiction, creative nonfiction, and children's literature that is penned by a Vermont writer or by a writer with deep ties to the state of Vermont.